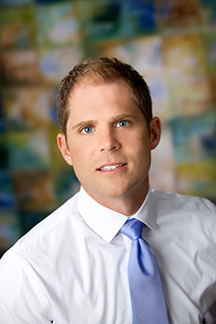 Dr. Jon McDonald grew up in East Grand Forks, MN and attended college at Minnesota State University Moorhead graduating with a Bachelor's Degree in Biology. In 2010, he graduated from the prestigious Palmer College of Chiropractic in Davenport, Iowa.
While in Chiropractic school, Dr. McDonald was a member of Sports Council, a volunteer organization that attends local area sporting events.  Members help to minimize athletic injuries through pre and post event treatment.  The group attended many local sporting events and provided chiropractic care to a wide variety of athletes including runners, golfers, motocross riders, hockey players, skeet shooters and many others.
Dr. McDonald also participated in the Clinic Abroad Program, a hands on clinical experience for senior level chiropractic students.  Teams of faculty, students and field doctors travel together to various international locations to provide chiropractic care to populations generally underserved in healthcare.  Dr. McDonald's experience took him to southern India where he worked with local medical students and used interrupters to provide much needed medical services to the poorest of the poor.
While at Palmer College, Dr. McDonald also volunteered in an Outreach Clinic, a free clinic for people who live in the Quad cities with limited access to health care.  There they provided free physicals and chiropractic care to people in Moline and Rock Island, Illinois.
After graduation from Chiropractic school, Dr. McDonald practiced at Integrated Wellness in South Jordan, Utah from May of 2010 to May of 2012.  Integrated Wellness was a large clinic with 4 doctors that primarily focused on chiropractic care with progressive rehabilitation systems.  "We treated all ages, from newborns to people in their 90's," he explained, "but our main focus was on pain reduction and improved health through chiropractic care and therapeutic exercise."
"Our practice here is Fergus Falls specializes in the relief of musculoskeletal pain and injuries," said Dr. McDonald. "Our goal is to get you out of pain and feeling better as fast as possible.  We will focus on short term care plans that meet the patient's needs."  Other areas of emphasis will include treating sports injuries as well as injuries sustained from auto or work place accidents.  In addition we provide wellness care for families, geriatric care for healthy aging, and pediatric care for infants and children.
We look forward to meeting you!